---
Our story began in 2005, back then what started as a hobby with some clients who appreciated our designs and encouraged us to stay the course, has today grown into a business with clients spread all over the globe. Membership of prestigious Fashion Design Council of India is an affirmation of uniqueness and creativity of our designs.
Our Purpose is to Empower Women by accentuating their beauty through our designs.
Our Name signifies what we endeavour to be , Divine means Beautific, prepossessing and Raga means free flowing passion , a spirit evident in all our products.
Our Logo two joined half circles is symbolic of the two names, which come together in our pieces to become one.
Our Jewelry brings the best to you in quality & design. Each woman dresses in a piece as unique & beautiful as she is.
Our Social responsibility , starts from our belief that we are a brand with a purpose, where we believe both profit and purpose can co exist . As a socially responsible company we engage in philanthropy, encourage gender diversity and considering all our products are hand made, strictly prohibit use of child labor in our supply chains.
Our Studio is a state of the art establishment, an inviting atmosphere, a place for that personal touch, a chat, a coffee and some great shopping
Our Store Online @ divineraga.com. Open 24x7. Shop at your convenience, pay conveniently by  credit card/ PayPal/ Paylah/PayNow/Bank Transfer
---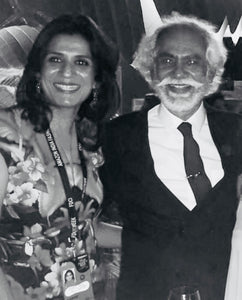 Note from Sunil sethi: president fdci
The label has a distinct identity, international styling with an indian soul and impeccable quality.
Divine Raga nurtures handcrafted slow fashion and has supported an artisan cluster, since its inception a decade ago.
---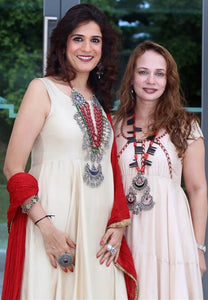 divine raga ambassador
"I am a regular client of Divine Raga and being a designer myself, i really appreciate and cherish the beauty, finesse , craftsmanship and ideation behind the stunning pieces"......Ritu Pande ( Designer Label Ritu Pande)
---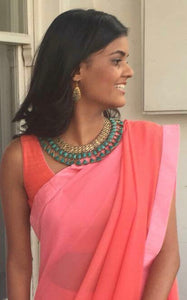 Divine Raga Ambassadors
"I wore this beautiful neckpiece from Divine Ragas collection in Turquoise, for my 12th Grade school formals in Melbourne. Loved it".....Anika Kapoor
---

Divine Raga Ambassadors
"My love for silver jewelry grew more after finding Divine Raga".....Ta Ni
---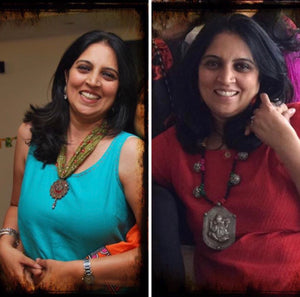 Divine Rage Ambassadors
"Divine Raga produces gorgeous, versatile silver jewelry for any occasion.I have known Sonali for over a decade and thoroughly enjoy wearing her pieces".....Sandhya Nemali
---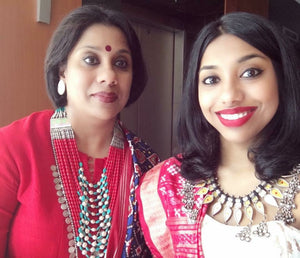 Divine Raga Ambassadors
"It was my daughters graduation & both of us coincidently wore Divine Ragas exquisite creation! Thank you for being a part of this momentous day".........Prabha Saha
---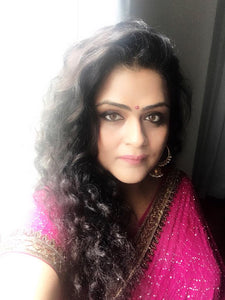 Divine raga Ambassadors
"Jewelery has the power to be this little thing that makes you unique, so in love with my Divine raga gold traditional hoop earrings"....Sarika Khushani
---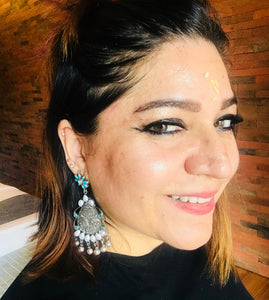 Divine raga Ambassadors
Divine Raga is my absolute go-to for beautifully crafted silver jewelry, both ethnic & modern.
Thank you Sonali, for all the beautiful designs over the years- Gauri
---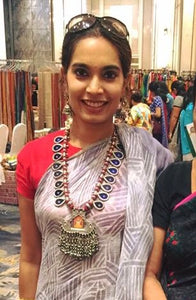 Divine Raga Ambassodors
"Divine Raga creations are perfect for a lover of Silver Jewelry. Sonali infuses so much elegance & style into her designs"....Gayatri Sriram
---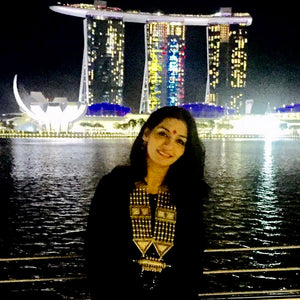 Divine Raga Ambassadors
"Sonali you have an eye for detail & essence to make jewelery a celebration"....Shagun Chand
---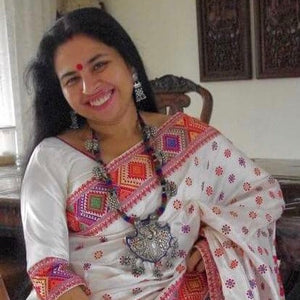 Divine Raga Ambassadors
Loved the neckpiece....absolutely delighted to own it.....Manideepa Sengupta
---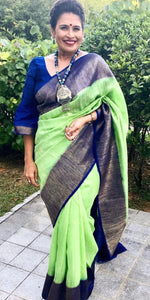 Divine Raga Ambassadors
"My love affair with Silver jewelry began recently & your beautiful creation Sonali is one of my most cherished piece, delicate yet dramatic, undoubtedly a conversation piece" Lavinia 
---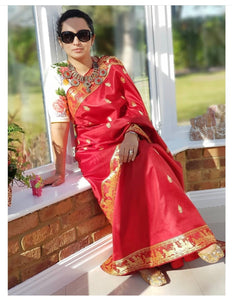 Divine Raga Ambassadors
" I enjoy wearing all the beautiful pieces i picked up during my visit from London. Love your collection"- Sonya
---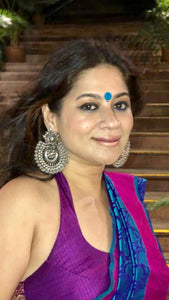 Divine Raga Ambassadors
Divine Raga has beautiful pieces & a stunning collection.Each piece is a work of art & very unique.I picked up this piece at an exhibition & is a perfect piece for Indian & fusion wear - Tania
---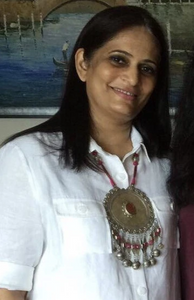 DIVINE RAGA AMBASSADORS
"The moment i set my eyes on this beautiful piece , i wanted it and am so glad i could add it to my collection"......Reshma Raina